MAFIA 4 IS A GAME SICILY PLAYS IN THE 19TH CENTURY, ACCORDING TO THE LATEST RUMOR.
More reports concerning Mafia-style prequels say that it will be focused on the character of Don Salieri and will be more linear than the last instalment.
This week, Take-Two discussed growing its games earnings by producing twice as many high-budget games over the next three years. As previously noted, there appears to be a new Mafia game, and recent evidence suggests that it is really a prequel to the original game.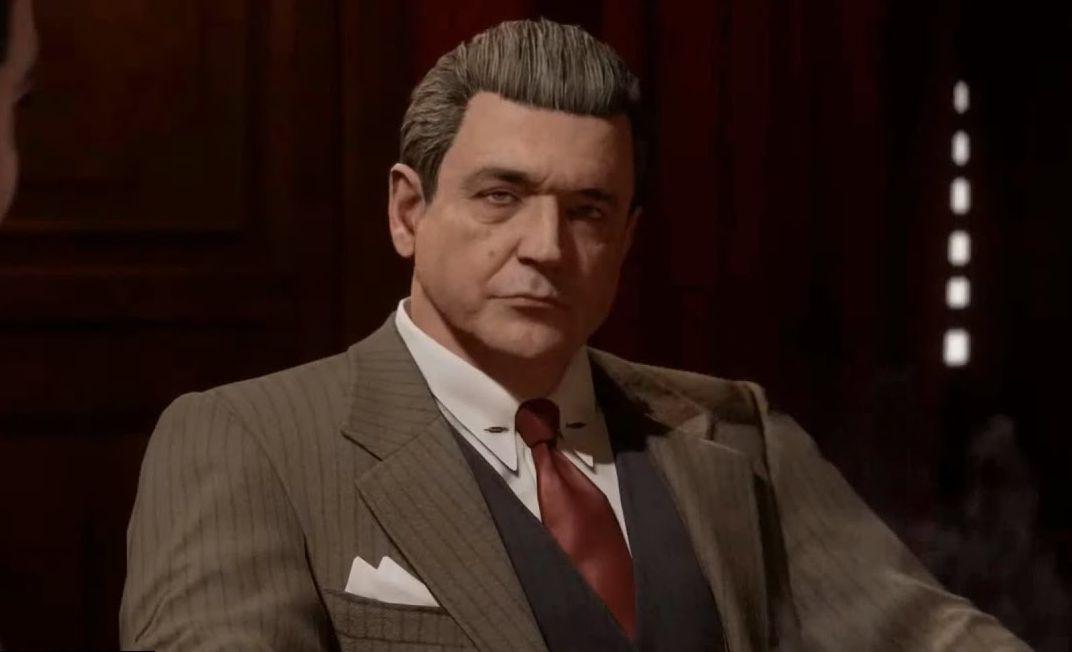 In 2002, the Mafia series started with innovative gameplay and storyline. The game has long been considered as a masterwork of organised crime storytelling.
Last year, Hangar 13 and 2K Games launched a remake of the original Mafia, and while it was technically wonderful, the creators were unable to reproduce the same great ambience as the original since some of the protagonist's most clever speech lines were removed.
Since the release of the Mafia Definitive Edition, a sequel to the original games, there have been claims that Mafia 4 is in production. Haden Blackman is resigning from his position as Studio Head at Hangar 13 and leaving the firm to follow his passion for a new enterprise. Until recently, this was only a rumour, but it is now official. Alongside this announcement, a publisher disclosed that a new Mafia video game is in production.
Yesterday, in a podcast with XboxEra featuring Shpeshal Nick, a well-known industry insider, we learned fresh information about the next Mafia game.  The fact that the first of the eighties and a half was given a new age implies that any prequel would have to be even later, and the newest rumours indicate that it would be set in Sicily instead of the United States in the late 20th century. What's more, it focuses on the early life of Don Salieri from the previous Mafia game, while being more linear than the open-world Mafia 3.
Mafia 3 was highly criticised for its bland mission design and bad use of its broad landscape, as well as the risk of the game becoming more linear.  The most recent speculations, propagated by XboxEra co-founder Nick Baker, indicate that Hangar 13 has learned its lesson and will capitalise on its strengths in the upcoming game. The apparent issue with the city of the late 1800s is that the weapons and vehicles are obsolete, making them subpar – something that was vital for the original Mafia.
Nick claimed that the game, according to his sources, will be a prequel to the original game. The game will also be set in the late nineteenth century and will last until the early twentieth century. The game's action will take place in Sicily.
Nick has also verified the presence of an elder character in the Mafia games, Don Salieri. Tommy's employer, Don Salieri, was the primary protagonist of Mafia 1.
Although there has been no confirmation of Don Salieri's participation in the game, his presence has been verified. Furthermore, the game will be more linear in style than previous games.
According to reports, Mafia 4 will forego the Mafia 3 engine in favour of the Unreal Engine 5. And based on the demos and gameplay betas we've seen thus far, the next Unreal Engine appears to be quite promising.
We don't have a release date for the game yet, but the thought of seeing an older character return and learning more about the backstory of the beloved trilogy has piqued our interest. Keep an eye out for any updates on Mafia 4.  Are you looking forward to the next Mafia game? Let us know what you think.
Fast ahead, and I still know nothing about real-life mafia, but I can tell you that, yeah, Mafia games are more adult than GTA. So it's no wonder that many people are eager for a new Mafia game, given that the last one was launched in 2017 and wasn't quite what we were expecting for. Sure, the Mafia Definitive Edition from 2020 was fantastic, but we still need new blood.
Mafia 4 Release Date is July 2022 
Mafia 4 System Requirements 
| Mafia 4 New Game 2021 | |
| --- | --- |
| Mafia 4 Release Date | August 2022 |
| Mafia 4 System Requirements | Windows 10, Intel i5 with 8 GB Ram |
| Mafia 4 Consoles | Xbox & PlayStation |
| Mafia 4 Trailer | Not Launched |
The Mafia Game Series
Mafia was initially published as a PC-only title before being made accessible on a variety of platforms. It's an action-adventure game series set in an open world setting where players may either perform missions to advance the overarching plot or engage in game activities. The game's three separate series centre on various characters attempting to advance through the ranks of the criminal underworld. On the latter, the game's adversaries are ordinary folks who have betrayed the protagonists.
PlayStation 4 version of Mafia 4 (PS4 & PS5)
The success of each series of the game prompted Mafia's creator and publisher to continue working on the game in exchange for fan appreciation and adoration. Though the game was initially released only for PC, it is now available on a variety of platforms, including PlayStation.
PlayStation 4 Mafia 4
All previous series are currently accessible on PlayStation 2 through 4, although the upcoming sequel is scheduled to be available on both PlayStation 4 and Playstation 5. Also, the most recent trailer was released on PS4, indicating that the game would be released on Sony's gaming platform.
Xbox version of Mafia 4
The life of a gangster is not confined to PC and PlayStation users, since Xbox players also have access to the game on current systems. While Mafia 4 is still in production, it is likely that it will be played on the platform whenever it is officially launched. There has been no official word from the developer or publisher on the game's release date, but based on leaked information and other hints, fans should anticipate the game to be released shortly.
My name's George Owens  and from past 10 years I am working as hardware engineer and  built many PCs for myself and my friends. I love gaming, programming, graphics designing and basically anything that has to do with computers and technology. If you ever need a hand with anything, feel free to contact me and I will be more than happy to help you out.